A co-production of Det Norske Teatret, Oslo (NO) and Croatian National Theatre, Zagreb (HR).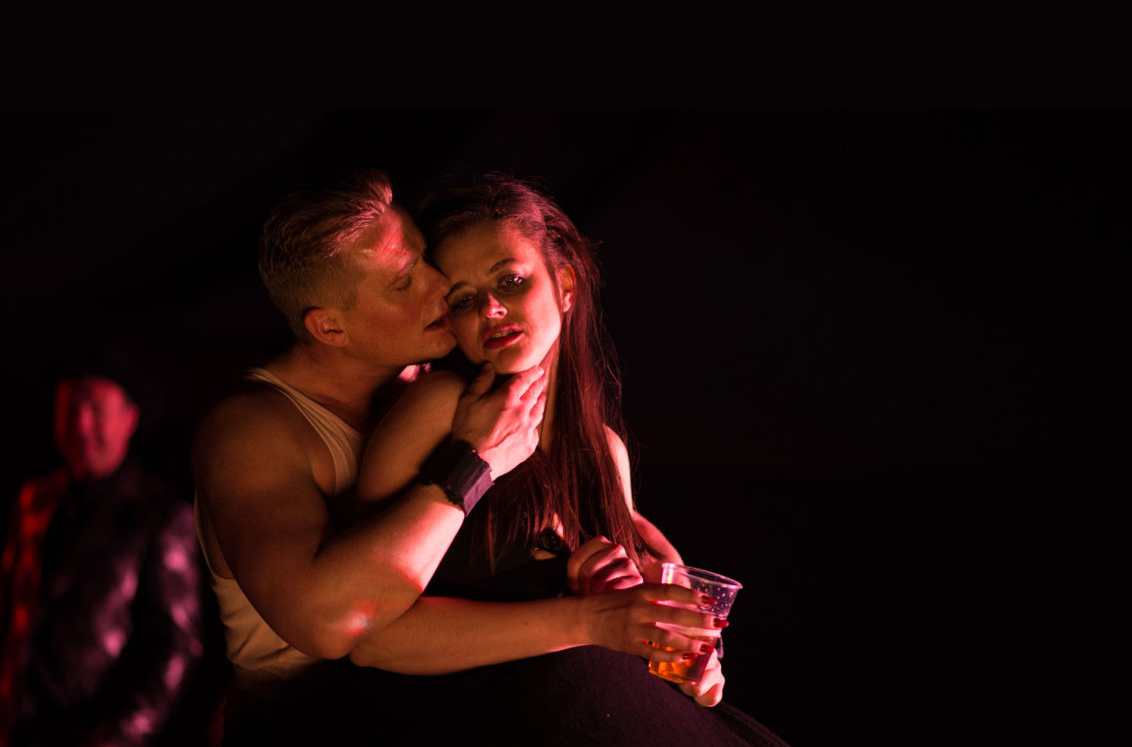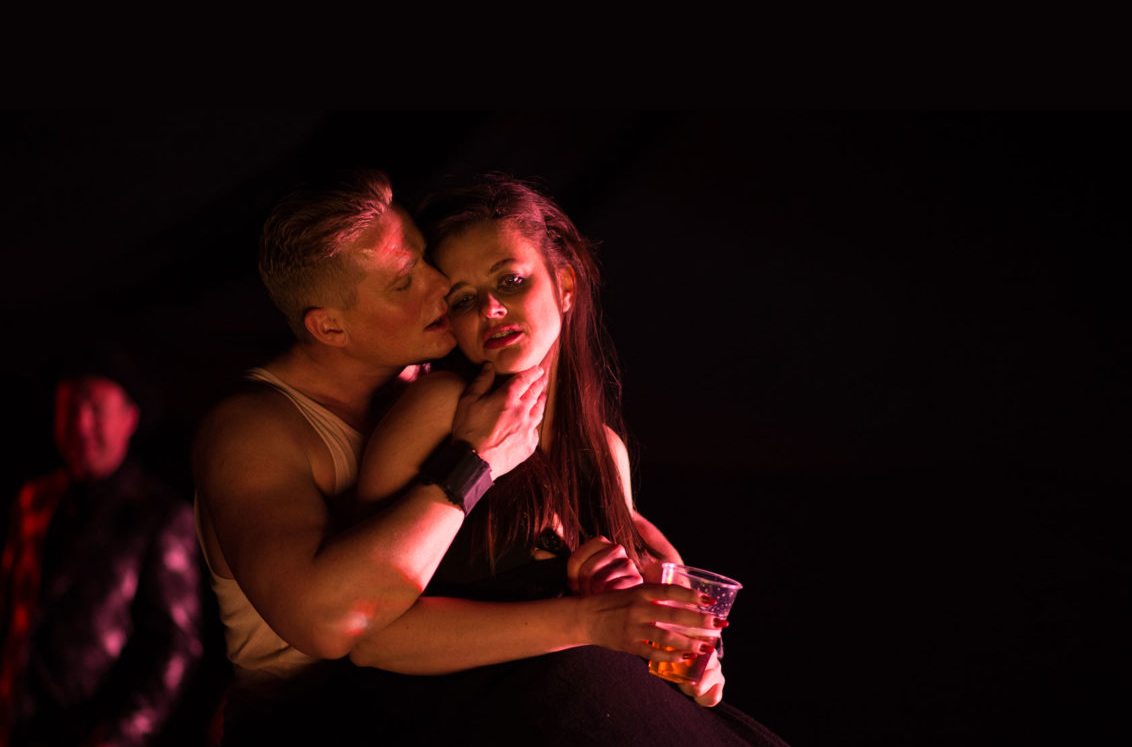 "This is not only the win of a theatre, but a direct result of the cultural heritage of both countries."
– Jutarni List
This project brings together two large scale stage productions of modern classics, "Peer Gynt" by Henrik Ibsen and "Den siste kongsfesten" ("The King's Fair") by Miroslaw Krleža. They will be staged in the partnering theatres exchanging directors and bringing a part of their cultural heritage to the other country. Erik Ulfsby will direct the Norwegian play in Zagreb, Ivica Buljan the Croatian text in Oslo. The dimensions of parallel universes, dream worlds and distorted perceptions of reality in both plays and their decisive narrative techniques are suitable for investigation and a transfer into a digital context.
Both productions work with the same composer and will experiment with new audio technology, such as 3D sound, auralisation and psycho-acoustic effects. The project partners have looked into the field live electronic music with the Music Academies in Oslo and Zagreb and have worked together with the Acoustic Research Center (ARC) of Sintef in Trondheim (NO). With more than 30 students involved, the Department of Sound and Music of the University of Trondheim is an important partner in research and the development of new audio and visual techniques, tools and equipment serving the artistic purposes in the communication between stage and audience.
Krleža's play "Den siste kongsfesten" is taking place on a large fair during the celebration of the King's day on the eve of the First World War. It is full of noise, music. Interwoven sounds of different characters are present on the stage: the seller, pub owner, circus artists, petty bourgeoisie, prostitutes, Italians, Chinese, Africans. The main character, Janez, has hanged himself because his desperate love for his girlfriend Anka was unfulfilled. Still walking among the living, he challenges Anka's new boyfriend to a duel. In an ecstatic death dance created around them, Janez dies for the second time at dawn.
The King's Fair is considered the first expressionist drama in Europe. The play, written in 1915, demanded extreme experimental stage procedures. These procedures are described in the detailed and large stage directions, including sound and light effects, mass scenes and highly engaged political discourse. Treated as a musical score, they create a synthesis based on a language, sounds, visual elements and dance. The acoustic experience is an individual one for everybody in the audience.
Henrik Ibsen's "Peer Gynt" unfolds the parallel world of Nordic mythology, including the concept of trolls, and the wide landscapes of fjords. In the fifth act, when Peer returns to Norway after 30 years and must fight for his soul, the king of trolls exclaims that Peer has been a troll, not a man, for all his life. With different audio devices, the production explores the psychological, mythological and dramatic texture of the play, including the sound of a troll.
Premieres and Performances
20 April 2018 – Premiere "Peer Gynt" in Zagreb, Croatian National Theatre – Tickets
26 April 2018 – Premiere "Den siste kongsfesten" in Oslo, Det Norske Teatret – Tickets
7-10 June 2018 – ETL Showcase in Oslo, Det Norske Teatret
"Visually lavish and theatrically a spectacular show at Zagreb's HNK."
– Kazališna kritika
"We rarely have the opportunity to look at such a sophisticated play."
– Jutarni List
"Remarkably exceptional."
– Kazaliste.hr
"Det siste kongsfesten" [The King's Fair]
"For me, "The King's Fair" was a revelation – and a relief. […] A liberating bash."
– Aftenposten
"The "King's Fair" party is a charming celebration with large audience participation. A piece that breaks all genres."
– Aftenposten
"A remarkable performance that you definitely need to experience live."
– Hina
"Den siste kongsfesten"
Director: Ivica Buljan
Composer: Mitja Vrhvonik Smrekar
Scenographer: Sven Jonke
Costume designer: Ana Savić Gecan
Dramaturg: Anders Hasmo
Head of the Lab team: Bojan Ivančević
With: Oddgeir Thune, Amell Basic, Charlotte Frogner, Hilde Olausson, Geir Kvarme, Pål Christian Eggen, Joachim Rafaelsen, Ellen Birgitte Winther, Frode Winther, Thea Borring Lande
"Peer Gynt"
Director: Erik Ulfsby
Composer: Mitja Vrhvonik Smrekar
Set designer: Arne Nøst
Costume designer: Ingrid Nylander, Sanja Ivić
Dramaturg: Carl Morten Amundsen
Head of the Lab team: Simen Scharning
Partners: Department of Music and Sound, University of Trondheim
With: Siniša Popović, Alma Prica, Silvio Vovk, Nikša Kušelj, Slavko Juraga, Ivan Colarić, Luka Dragić, Filip Vidović, Ksenija Marinković, Luca Anić, Nina Violić, Lana Barić, Ivana Boban, Vanja Matujec, Slavko Juraga, Luka Dragić, Silvio Vovk, Filip Vidović, Nikša Kušelj